Today's CVMA® and Chapter 20-10
In the last decade-plus, the CVMA® has seen dramatic increases in both its membership numbers and the number of chapters nationwide. Today, CVMA® is helping our fellow veterans in every state in the country and has overseas chapters in Europe and Korea.
In mid 2013 it was decided that there were enough members living on or near the West Coast of Florida (Tampa Bay Area) to begin the process of establishing a new detachment. In June 2014 we stood up as Chapter 20-4 (Orlando) Detachment 1 (Tampa). As time moved on our membership grew larger and larger so in June 2016 as our membership grew and we came into more logistical needs, we transferred to Chapter 20-8 (Sarasota) and became Chapter 20-8 Detachment 1 (Tampa).
In mid 2018 as we continue to grow, we decided there were enough members living in the Tampa Bay Area to become a chapter and on February 27, 2019 the CVMA® national Board of Directors officially recognized Chapter 20-10.
If you're a Combat Veteran in Florida and you're interested in becoming a CVMA® member, go to our contact page to get in touch with us.
The Beginning: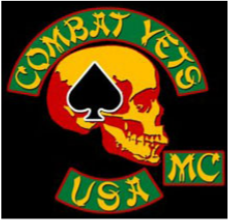 In 1999, the Combat Vets Motorcycle Club was introduced to the internet. Initially it was believed that the CVMC was an actual established motorcycle organization but, in early 2001, it was discovered that CVMC was simply an internet scam designed to milk money from combat veterans.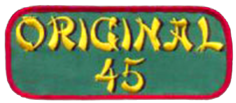 Still wanting to remain organized for the purpose of supporting veterans issues, forty-five members decided to form a Combat Veterans Association. In May of 2001 the Combat Veterans Motorcycle Association® was started as a non-profit organization, allowing its members to continue working toward their main objective of helping their fellow veterans.

The original 45 members have adopted a patch to wear indicating that they are the original founding members of CVMA®.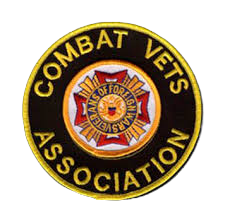 In may of 2001, the CVMA® adopted the CVMA® / VFW patch. This was done with the VFW's permission as all CVMA® members either were or became VFW members, entitling them to wear the VFW patch. Over the next year and a half the CVMA® was well accepted at Post and Division levels within the VFW, but repeated efforts with the VFW National failed to define an officially recognized relationship between CVMA® and VFW.

In December of 2002, the CVMA® membership voted to begin taking steps to officially establish itself as a veterans charity association independent of the VFW or any other organization. As part of this decision, membership in the VFW was no longer required, opening CVMA® members to all Combat Veterans who ride a motorcycle. It was also decided that the CVMA® would wear a one-piece patch composed of the CVMA® / VFW background and the old CVMC skull logo. This patch is worn by Full Members only. CVMA® Supporter Members and Auxiliary Members each have their own distinct patch based on this design.